Jeff Whittaker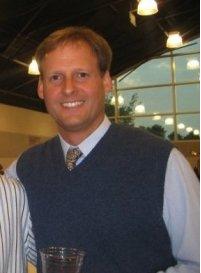 Jeff Whittaker, founder and president of PhysicsLessons.com, teaches Honors Physics and Research in a specialized magnet school for math, science and technology, known as the DCMST. Soon after moving to Dearborn Michigan, he helped form the city's first magnet school for math science and technology, the Academy of Engineering & Technology, and subsequently became a member of the advisory committee for the school now known as the DCMST.
Jeff is a former executive board member for the Metro Detroit Science Teacher's Association(MDSTA) and reviewer for the Journal of Physics Teacher Education Online(JPTEO). He has published an article entitled, Demonstrating Circular Motion with a Model Satellite Earth System in the Journal The Physics Teacher, created the award-winning Web Site www.PhysicsLessons.com, developed online courses for the Michigan Virtual High School, and invented magnetic climbing technology , which is marketed and distributed throughout the world via the company Jeff founded, Spider Climbing, Inc.
In his spare time, Jeff enjoys competing in triathlons and 5k running events and spending time with his wife and four children.
Current research interests are in nuclear structure theory and methods of teaching nuclear theory.